On July 12th 2018 Park Avenue opened its doors to visitors to the Little Mix concert at the County  Ground.We offered a chill out space, toilets(!) and refreshments. The response from the concert-goers was fantastic. They were so grateful for what we were doing and the volunteers also had fun.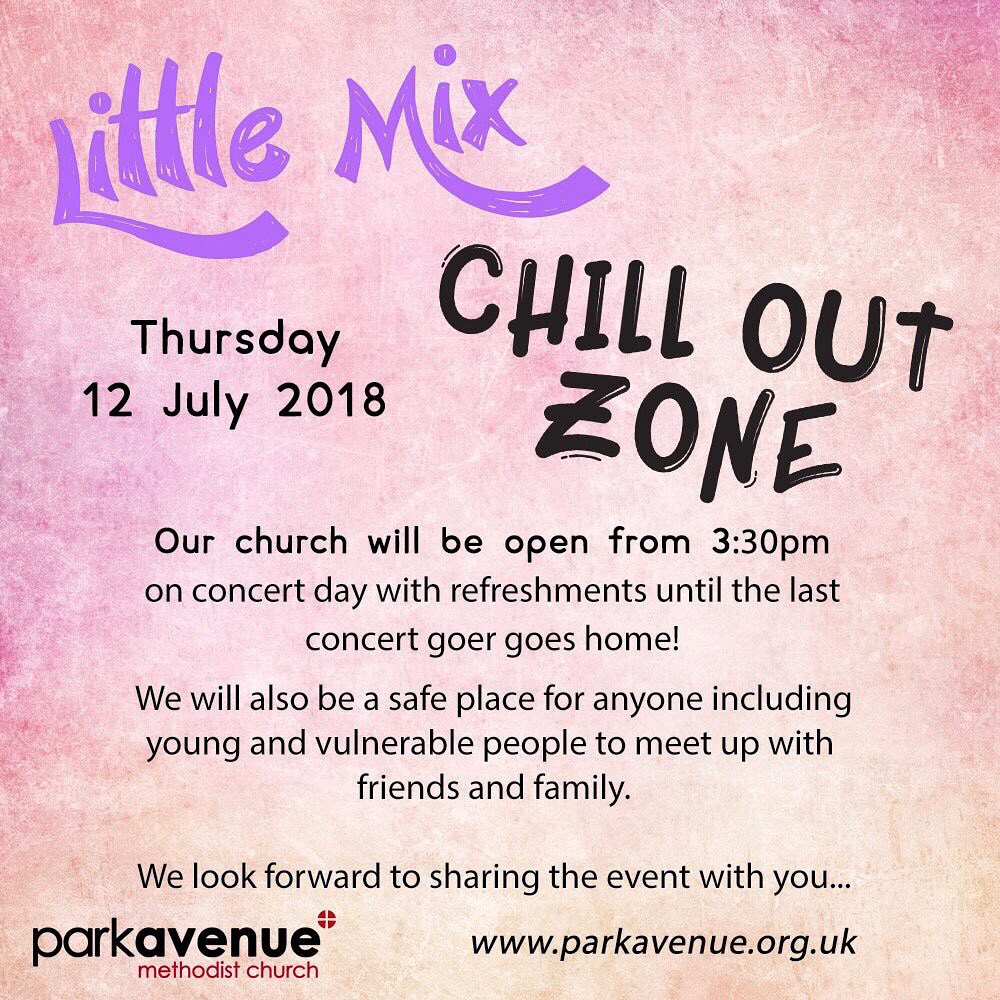 Here is just one lovely comment :-
Hi there, I just wanted to say a big thank you to all of you who were manning the church, on hand to provide advice, support, drinks and bickies to the passers by tonight at the little mix concert at the county ground.It was a fantastic idea to provide a safe zone for the young people attending the concert and to allow your wonderful church to be used as a meeting place for their families. My family really enjoyed talking to Hilary and her mother who were fantastic representatives of your church and who went out of their way to make us feel special. To everyone who was involved… Keep up the good work 😁… it was a real pleasure to meet such lovely people!!
Thank you to who helped with this.